Post by Phil Kalbfell on Sept 24, 2015 10:13:53 GMT -5
The cars arrived in Australia all in great condition.
The drivers did take some time to become familiar with the circuit, the mechanics worked very hard to tune the cars for this surface and the short straights.
Practice was a very busy affair with with some cars struggling for grip.
The promise of the Lotuse 56b Turbine arriving for this event did not happen and the promoters were very dissapointed.
But the McLaren Team came to the rescue rushing the M19A in from South African Grand Prix for New Zealander Denny Hulme to drive.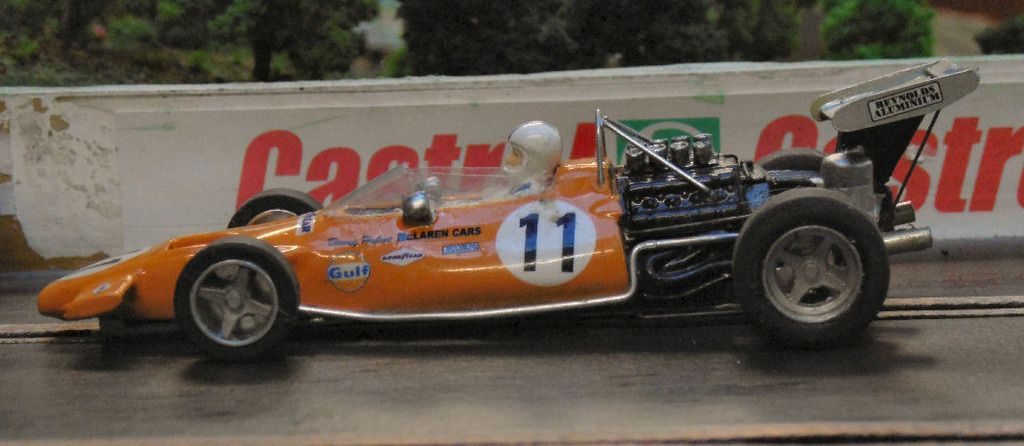 The McLaren Mechanics soon showed the other teams they have great local knowledge, and soon had the M19 circulating the track very well.
Qualifying was a completed late in the afternoon and the Tyrell team soon topped the time sheets. Fittipaldi pushed the Lotus to the limits but could not quite catch Francois. Very close behind was Chris Amon showing that his local knowledge helped the slower Techno achieve some good times.
But this was all to no avail, as Hulme only needed 5 of the available 15 laps, to put the McLaren on P1 for the race.
Emerson slowed on the top of the circuit but may have been just posing for the TV crew.
The rest of the field returned to the grid for post qualifying checks.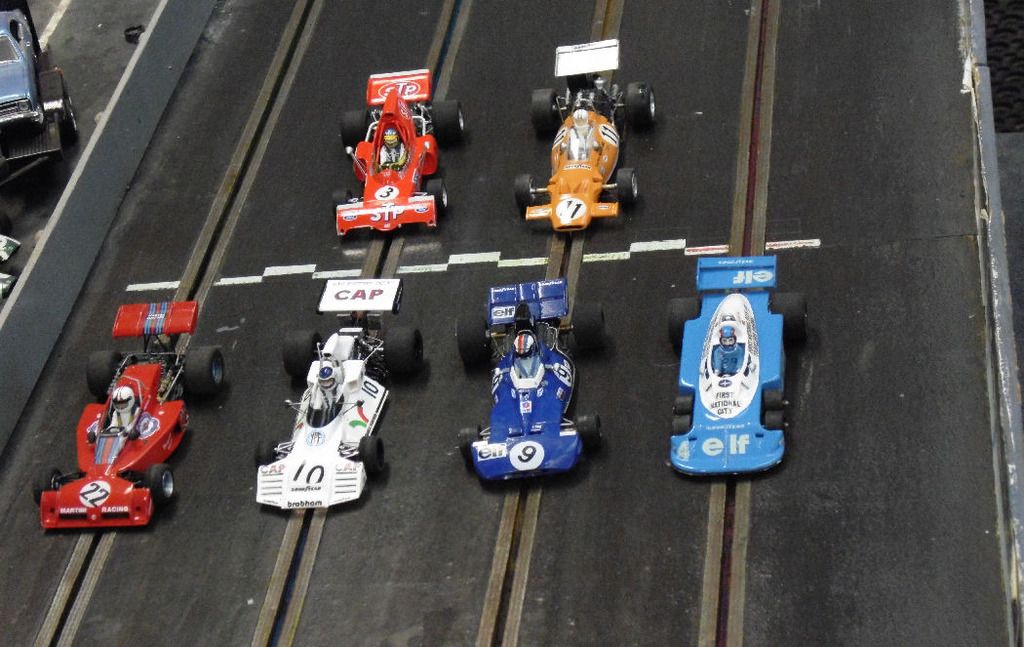 The drivers and spectators are all looking forward to the race.