Post by Phil Kalbfell on Nov 6, 2015 0:03:03 GMT -5
Sorry for the slow response for this round, but all is sorted now.
This event was eventually run on the Gotham Park track after being postponed and a change of venue.
The long lost Lotus 56B eventually made it to the event.
Qualifying was conducted by Callan one of the round 1 drivers.
The two local drivers managed to head the time sheets, mainly due to local track setup knowledge.
The race was run before our main race night events, and thanks to all those who came along early to assist and drive.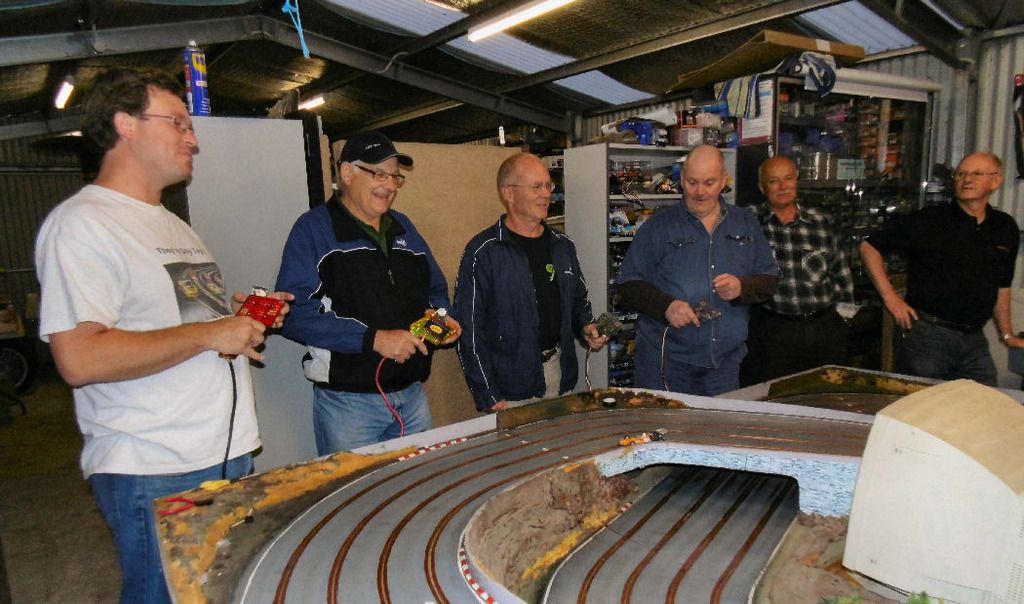 Drivers for the night were:
Adrian, John, Rhys and Chris.
At the start Dave Walker and Francois Cevert battled for the lead until the third bracket when Francios diff had had enough and would not drive.
After a 30 minute Red flag situation the diff pinion was loctited back in place, but only lasted two laps and came loose again.
Shame as the car was very good on this circuit and looked like being on the podium.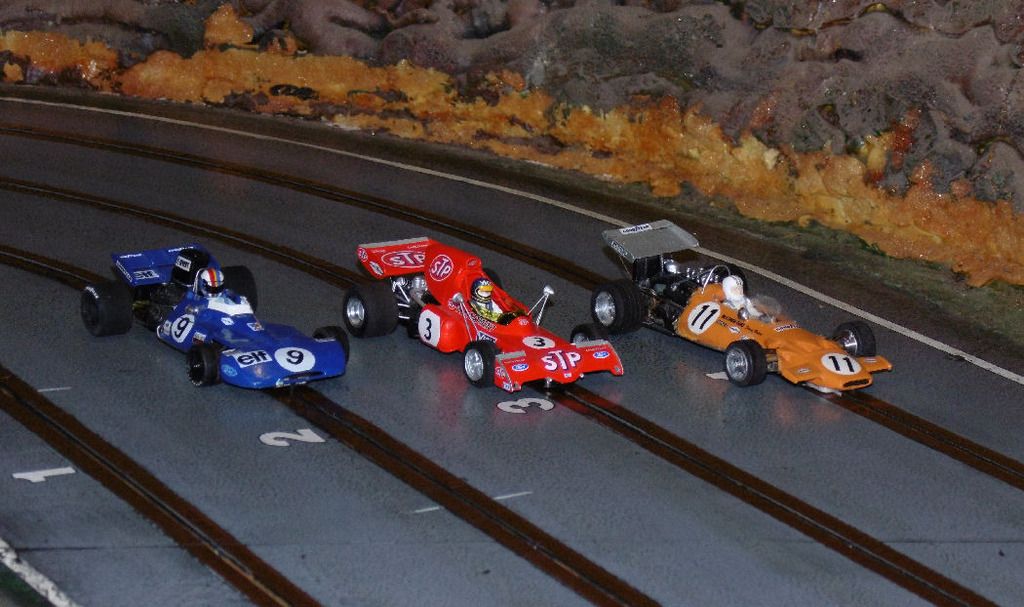 Ronnie had been only just behind so he then tried to take the battle up to the Turbine and the fast closing Hulme.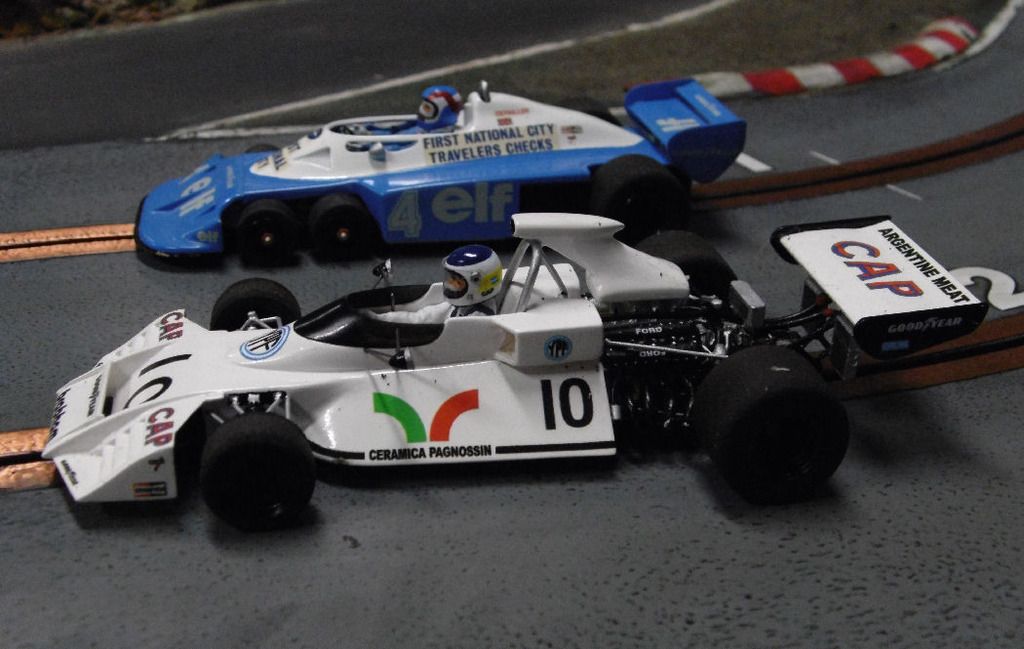 Meanwhile behind the leaders The P34 and the Brabham were battling it out.
They were soon joined by Emmerson in the Lotus.
Hulme had been circulating very well and had taken the lead and started to pull away from the Turbine.
The rest just continued with their own battles further back.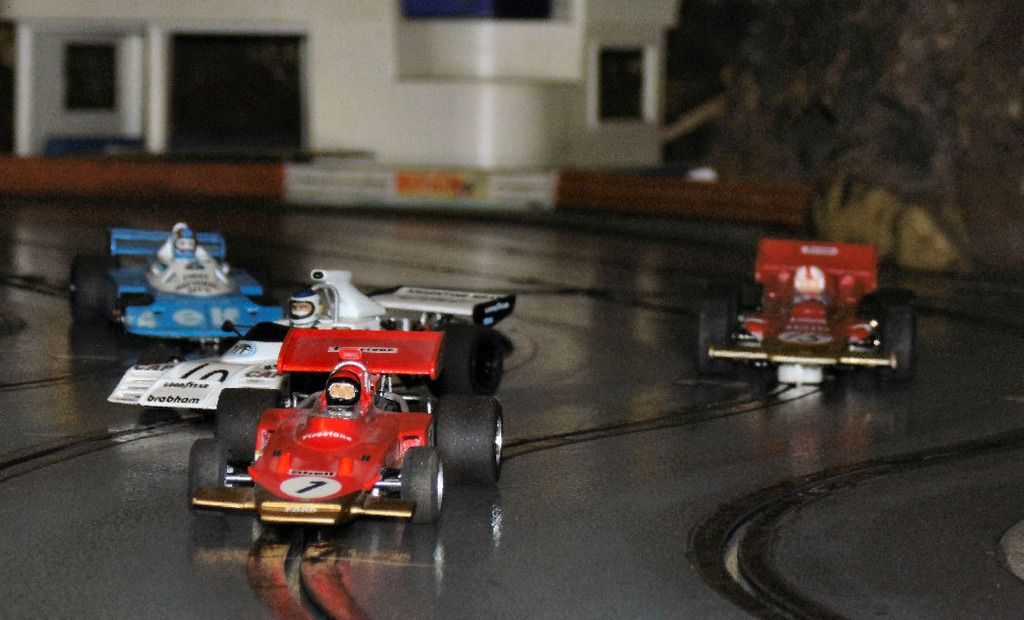 Hulme passes Ronnie to put a lap on him.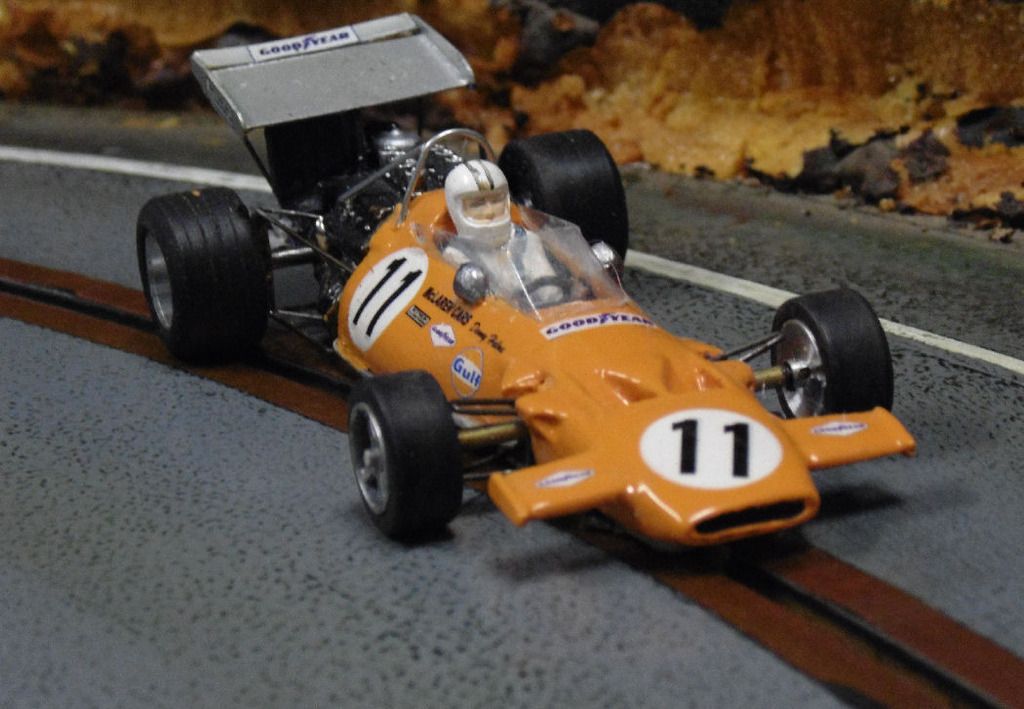 Hulmes great local knowledge proved too much and he was able to win by a comftable margin.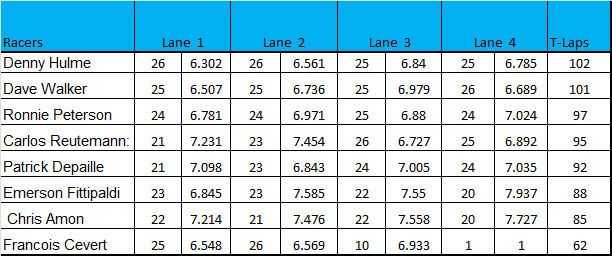 Thanks you all for allowing us to see these wonderfull cars.
Thanks also to Bruce for the pics on the night.
David your pinion is now soldered back on ready for the next event.
The cars should now be back in the UK ready for Race 5.