Post by David Lawson on Jun 25, 2012 5:01:45 GMT -5
The grand prix car that started the McLaren story was the McLaren M2B which debuted at the 1966 Monaco Grand Prix.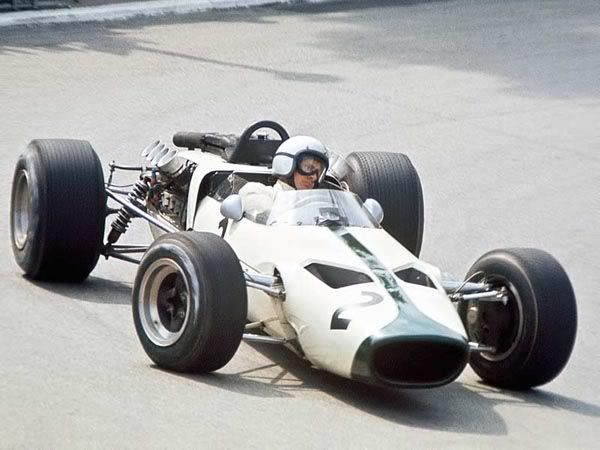 Bruce McLaren rounds the station hairpin at Monaco.
The chassis was formed in Malite, which is a sandwich material of sheet balsa wood between two sheets of aluminium, the designer Robin Herd had an aircraft background which led him to use this method.
The 3-litre Ford V8 engine was a reduced and re-engineered 4.2-litre Indianapolis unit that produced 303bhp @ 8,750rpm.
Denis Jenkinson in MotorSport magazine described the car at the time as having a "tool room finish" and having some nice details such as the cross member across the gearbox doubled as a catch tank for the engine breather and the water header tank formed part of the driver's roll over hoop structure.
Sadly the car was a dog and scored poor results but it has its place in the history of McLaren.
My slot car has one thing in common with the original, it is made out of balsa wood but it certainly won't have a "tool room finish" it will be more like tool shed standard...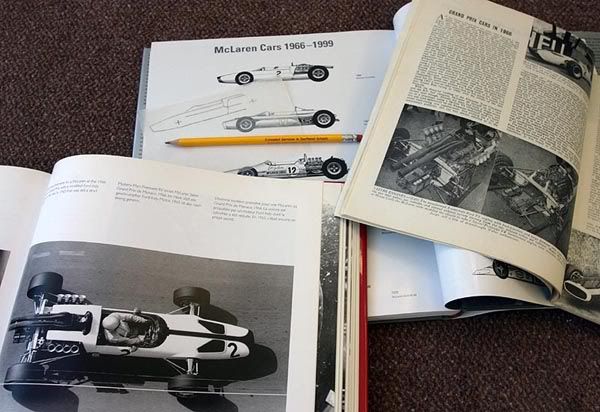 I checked my reference books and original MotorSport magazine from the car's launch. I took a tracing of an artists impression of a side elevation in one of the books, by chance it was already scaled at 1/32 although it isn't that accurate but it will do.
British forum members of a certain age among us will remember Bert Weedon's "Play in a Day" guitar tuition book - well this slot car body was a "carve in a day"... You might think I've lost my marbles but sometimes I need a quick fix of model-making (a bit like when I built my Lotus 12 bodyshell and chassis in a week) without getting bogged down in producing a perfect slot car so this bodyshell won't win any concours competition, or be detailed or very accurate but it serves its purpose.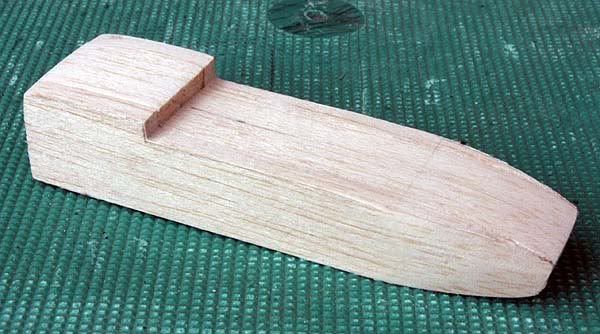 I started in the morning with strips of balsa wood glued together.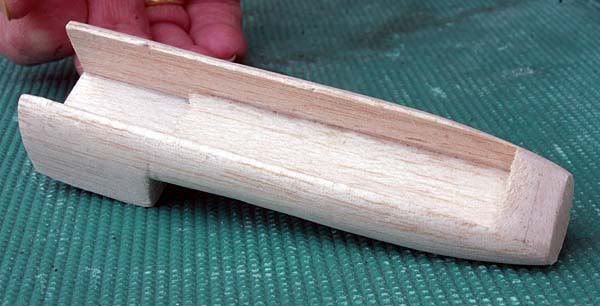 The underside and a little shaping done.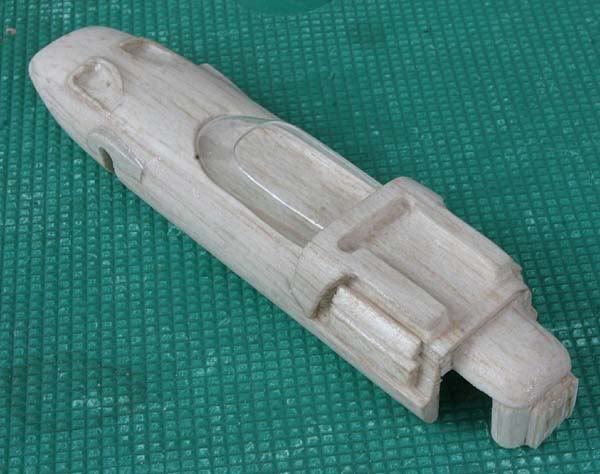 By the end of the day the completed shell ready for painting complete with a "lump" for the gearbox.
David