Post by nuvolari on Oct 12, 2012 9:03:53 GMT -5
I thought it was time to make a tribute to one of the best lady race drivers that ever lived, certainly a pioneer for lady contestant in the pre war GP's.
Mariette Hélène Delangle better known as Hellé Nice was born and raised in France in the Paris aria. She started her career as a dancer in the Paris night clubs, but had to give up that profession due to a sporting accident.
Due to good connections and Rich lover boys she started racing, something she always wanted to do but wasn't able to, due to no women racing regulation.
But by the 1930's car manufacturers saw marketing possibility by showing nice women next to their cars, and Ettore Bugatti was amongst them. And with Hellé nice he had a winner, she was beautiful and she had the guts to drive a race car as a professional, all he needed to make good publicity.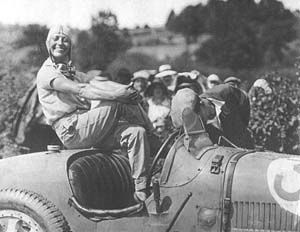 After being acknowledged amongst race drivers, she drove with the big ones, like Nuvolari, Rosemyer, Campari, etc
Unfortunately she died as a very poor and lonely woman.
For those who want to now more about her, Miranda Seymour wrote an autobiography about her called "The Bugatti Queen".
The car that I've started to build is a 1931 Alfa Romeo Moza, that Hellé nicknamed "Bidon" (Gas can).
She bought the car second hand in 1935 and raised it until her biggest crash in 1936 GP at Sào Paulo, that also marks the end of her racing career.
The model was or is intended for the Pre war Proxy race, depending if it's going to race or not, is the decision of the regulations by the organizers, we'll see what will turn out.
Basis to start the build from is a Geodis resin body, that I wouldn't recommend if you don't want to re cut it and do a lot of milliput work
I've started to build a chassis out of brass plate to the example of the real car.
The side beams are milled out to get nice u-form beams.
Here are some Photo's of the underside.
Than I solder thin brass sheet over the beams that connect to the body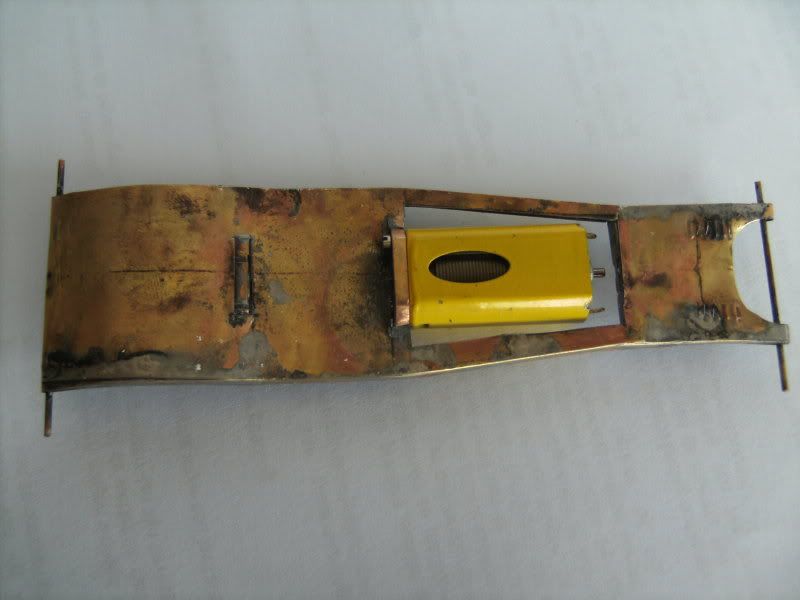 Like I sad the resin body still needs a lot of reshaping.
The first thing I've cut away are the resin chassis beams and a few resin connexions inside. Because the body was twisted, and by cutting away the not needed intern resin connections, I was able to twist the body back into shape with boiling water as perfect as I can.
Also the nose must be reshaped.
Today I've made the radiator with an "Alfa romeo" etched logo on it, that I'm very pleased with.
The radiator now, must still be integrated into the body, this will be the next stage.
Cheers,
Danny