Post by David Lawson on Oct 1, 2014 6:07:40 GMT -5
The car that Chapman said would be a much improved Lotus 72 with innovative features such as anti-dive, rising rate suspension and a semi automatic clutch added to lessons learned from its highly successful predecessor.
That was the theory but the reality was that this car was one of Team Lotus worst designs and was soon heavily modified and the innovations removed one by one before the team reverted to the old faithful '72s.
I love this car for two reasons, there is something special about Chapman's radical thinking even when he gets it so wrong and the car in its original specification looked wonderful with its bi-plane rear end and tapering engine cover to help flow to those wings (even if they did have a great big airbox in the way!)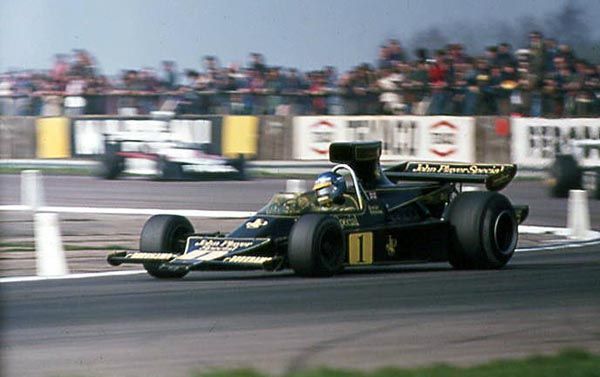 I was at Silverstone that year for the International Trophy race where Ronnie Peterson overcame most of the car's shortcomings to dice for the lead. I was in my usual spot at Becketts where I took this picture.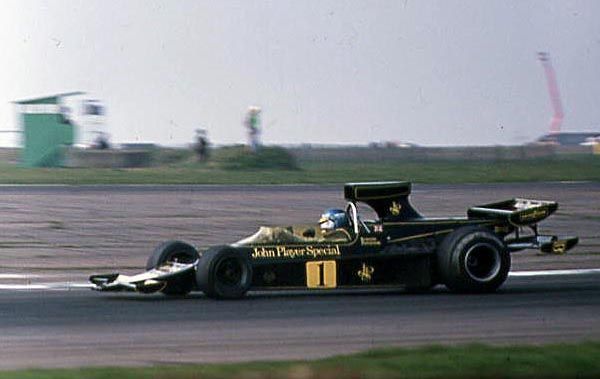 Another photo I took was this panning shot which emphasises the extended engine cover and rear wings, you will note that Peterson has an armful of opposite lock as usual.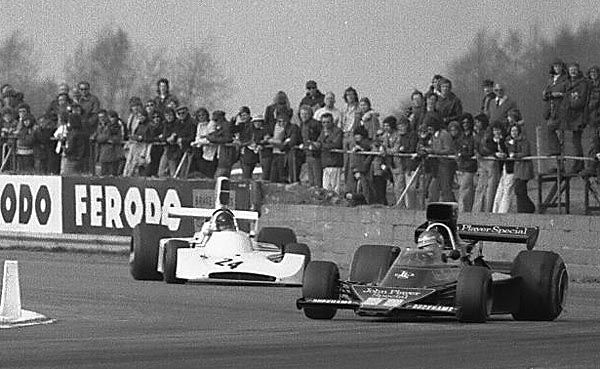 Later in the race I had switched to B&W film, Peterson and Hunt dice for the lead but Ronnie's rear tyre was starting to blister.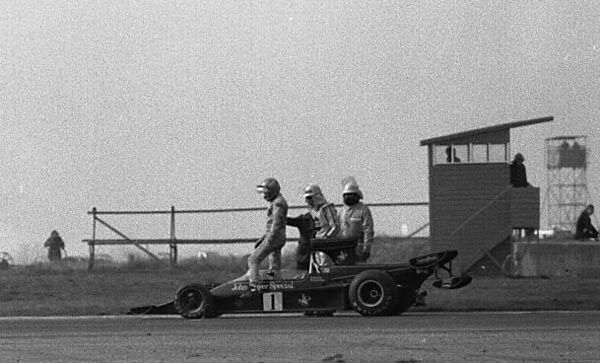 Unfortunately engine failure put paid to Peterson's race and he came to a halt opposite where I was standing. This picture really emphasises how small the car is.
The Slot Car
As the car's monocoque is all straight lines I decided to make it from sheet plastic. This is an exercise really and I may not actually complete the project but I thought it would be fun to try as I've seen various slot car scratchbuilds over the years using this method.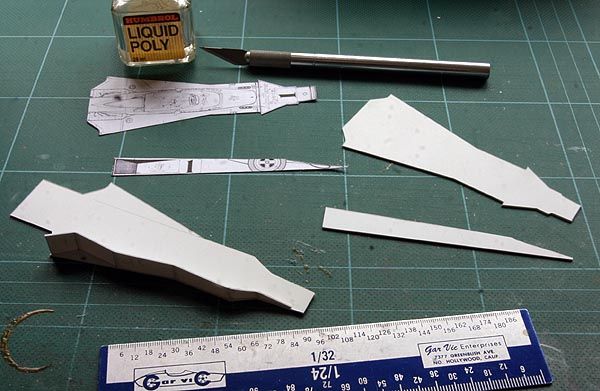 The four chassis parts cut to shape and the side panel folded to fit and glued in place.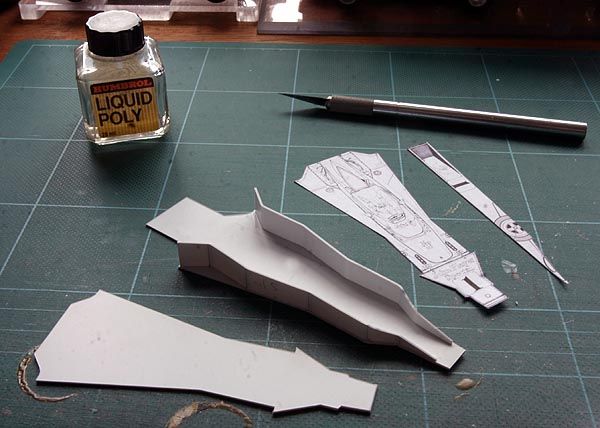 The other side now in place.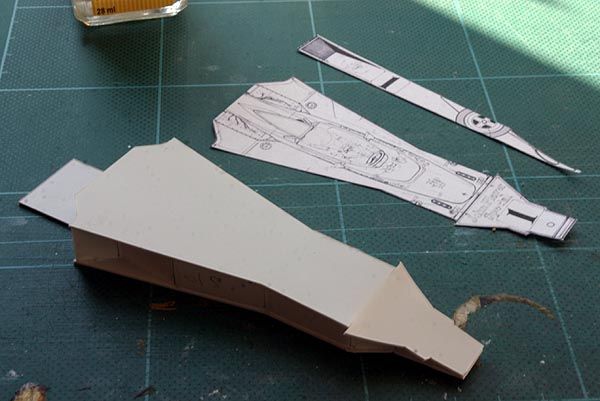 The top of the chassis/bodywork now glued in place, again this is all straight lines although there is a subtle concave shape to the nose which you can't really see in this picture but I formed it by rolling an Exacto handle along the top surface to create the gentle curve.
When I looked at my work the following day I realised I had made a mistake as I had the top and bottom panels the same shape and I should have tapered the lower panel in the area of the front suspension so out came the plastic sheet and I made another one.
The cockpit surround and engine cover will be carved due to its shape and I will post further when I've made some progress.
David