Post by David Mitcham on Oct 2, 2014 13:48:56 GMT -5
Hi
I've agreed with Andi that I can change my Matra entry to the Tecno PA123/6. There are several reasons for this but fundamentally the PP Matra is going to take too much work to modify it to the version I wanted to build and because of a family crisis over the last 6 weeks I haven't even made a start. In looking for an alternative I came across an old calendar photograph of the Tecno chasing(?) the Ferrari B3 at Monaco in 1973 (the car Mark is building) and thought what a great slotcar it would make. I did a bit of research and by chance came across the British Slotcar Bodies (BSB) Tecno PA123/6. It looked quite good on e-Bay so I ordered one and it exceeded my expectations. Its to scale, captures the look and feel of the real thing and is nicely moulded. It does need some modifications - to the lower part of the nose cone, the rear of the side pods, around the engine cover and to the wing support - but these should be relatively easy to achieve.
The pictures below show the body as I received it together with a shot of the real Tecno and a drawing of the car (which I found on Andi's thread about his Tecno build a couple of years back).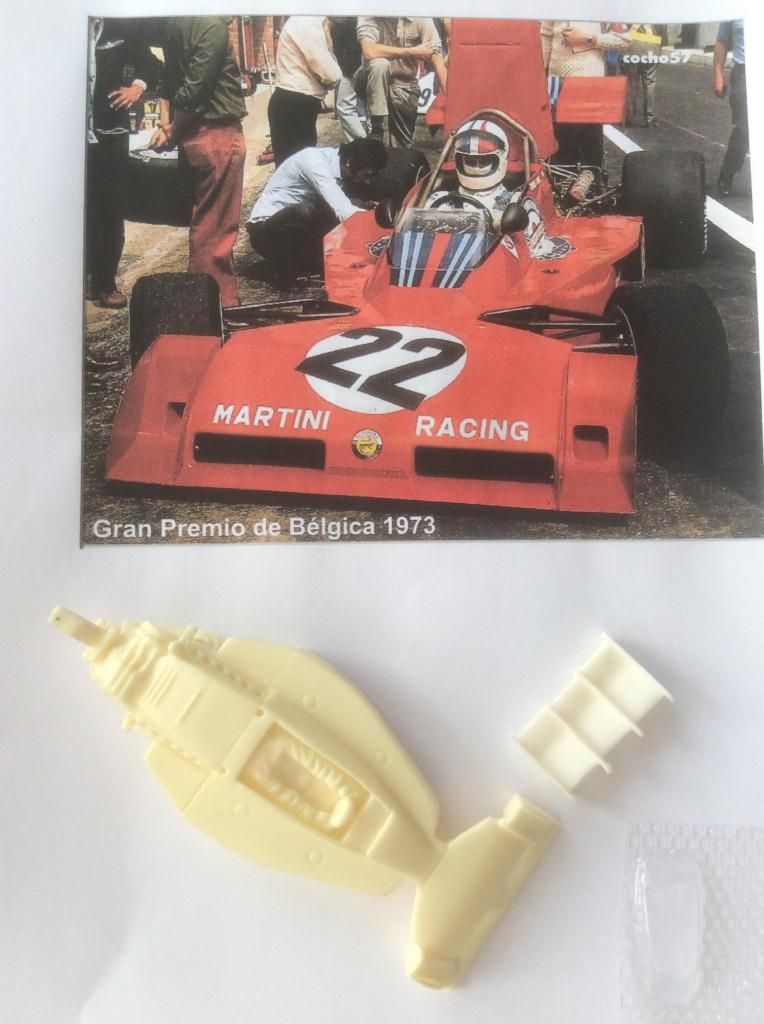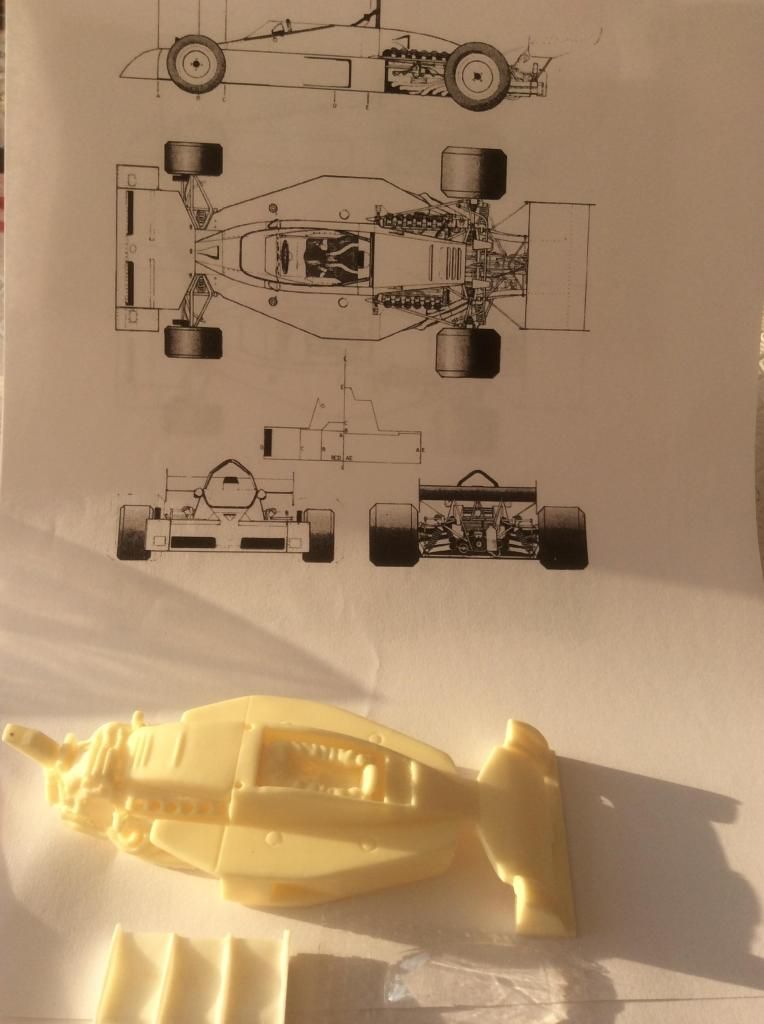 i845.photobucket.com/albums/ab13/d_m_mitcham/imagejpg7_zps4520048d.jpg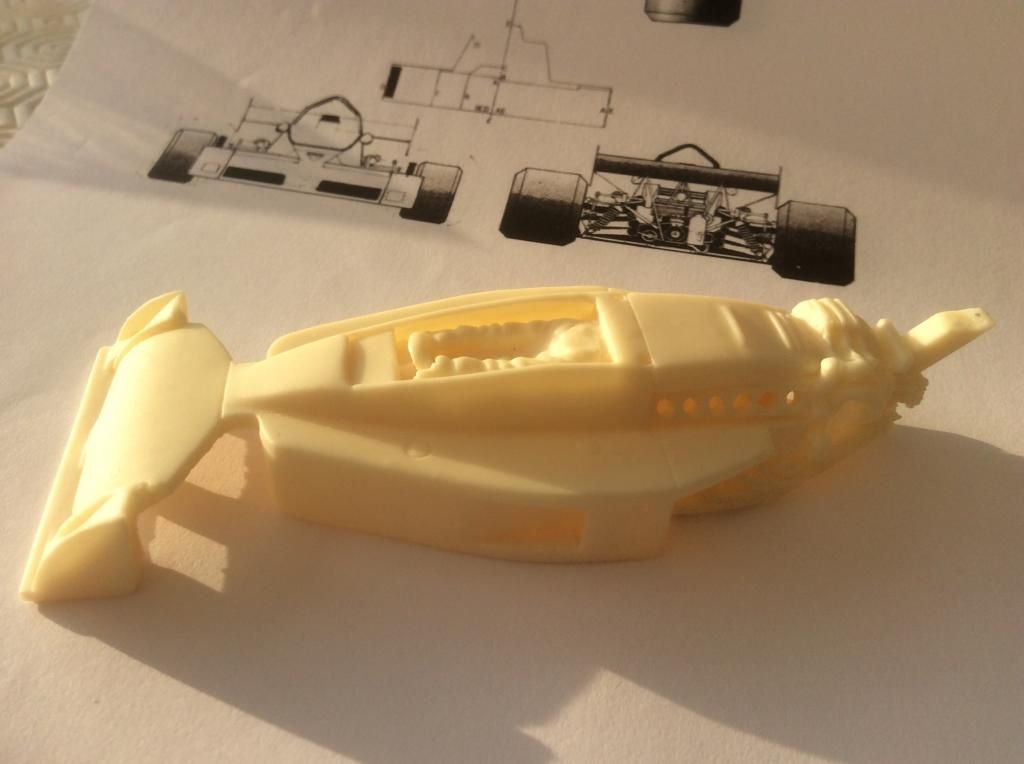 The Tecno F1 project was basically a failure. In 1973 Chris Amon finished 6th at Zolder in the Belgian GP (the car I'm building) and those were the only points scored in what turned out to be the Tecno company's last, truncated, season in F1. It was brave attempt, begun in 1972, but the Pederzani brothers overstretched the resources of the small company by not only buliding their own chassis but also their own flat 12 engine. In additon they bulit two different cars for the 1973 season (the E731 was practiced by Chris Amon but never raced). Political fall out with the main sponsor, Count Rlossi of Martini fame, and team manager, David Yorke, didn't help. In the end Amon quit in frustration at the chaos within the team at the Austrian GP.
So why chose to build something so unsuccessful? Three reasons: first I really like the look of the car; second its different to the usual Ferrari, Lotus, Brabham entries; and third there's nothing that says lack of success in F1 means slotcar failure (I may regret writing that)!
I'm hoping to start the bulid this weekend and will try to provide photographic progress reports.
Best Regards
David