Post by David Mitcham on May 19, 2015 16:24:09 GMT -5
Hi
I've made a start! This year I'm building a replica of Graham Hill's entry in the US Grand Prix at Watkins Glen. Why this race? I certainly haven't chosen it because Hill had a great race and result; the car qualified 5th but didn't finish because of a differential problem resulting in retirement on the 53rd lap. The race was mainly notable for being the first, and only, win for the H16 engine but in Jim Clark'sLotus 43. No the reason is there are some really good pictures available from the race of the BRM's, particularly on Pete Lyons' website
petelyons.photoshelter.com/gallery/F1-1966-Watkins-Glen-USGP/G0000t1HRHdMlA04/C00006mTYjO30sBY
.
Why this car? I really like the P83 - its brutal but elegant in its own way, and I'm attracted to less successful and quirky cars (who ever thought that putting two 1.5 litre V8s together was going to be a success?). It also has a cowling over the gear box which avoids having to make a facsimile gear box and makes it easier to conceal the crown gear without having unsightly "lumps".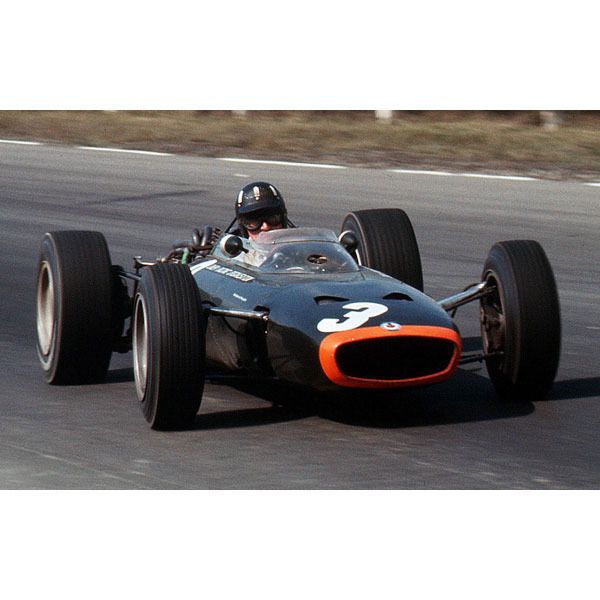 The model's body is from Pre-Wing. An excellent depiction of the car, although not the US GP one so modifications have had to be made - holes in the nose and a duct and two holes in the engine cover. I also couldn't resist making up my own exhausts out of aluminium wire and tube - truth be told the moulded resin ones are very good but I like making work for myself. The body looks a bit of mess at the moment because of filler where I've reshaped the the engine cowl but all will be well in the end!!!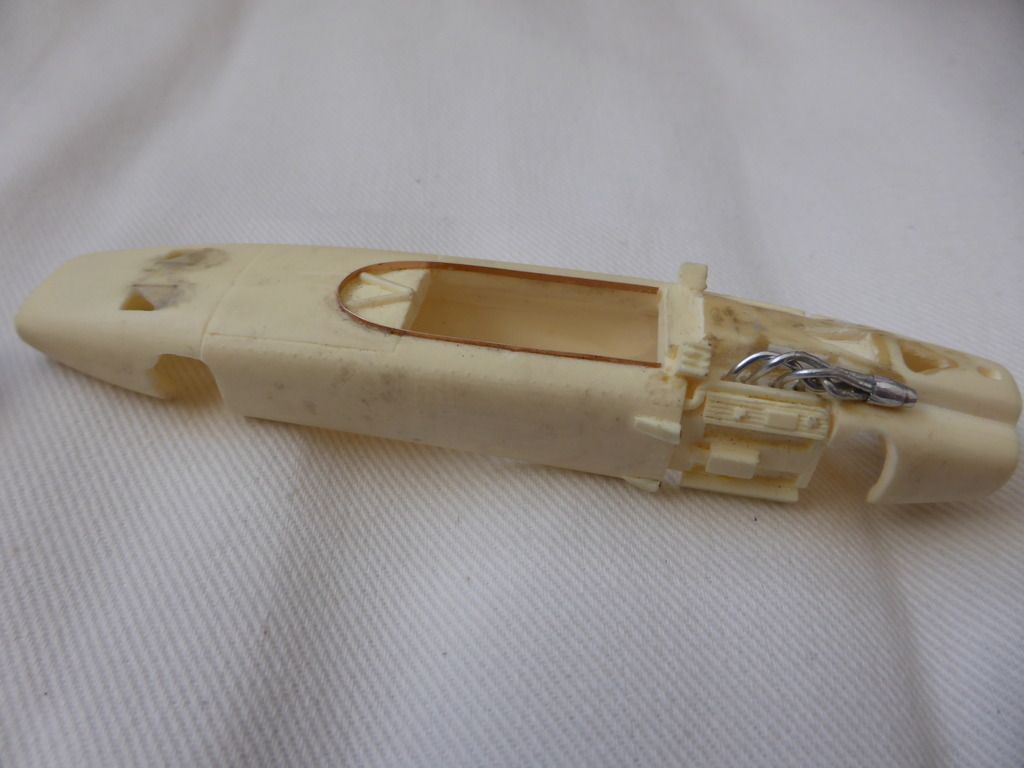 The chassis is built and the suspension detail has been attached. At the moment the car has CB Design five spoke wheels attached but it may not stay that way; they are excellent wheels but I'm not sure they look quite right - they'll certainly need painting as they are way too glossy! I just need to install the race motor, wiring, crown gear and guide and then we can go testing. The radius rods need finishing properly too so they line up with the mounting points on the body (these have been strengthened with small bore brass tube into which wire extensions to the final radius rods,which will also be brass tube, will fit).
That's about it for now. Hopefully more progress to report in a week or so, I may even have primed the body.
Best Regards
David