Post by Howard Lynk on Sept 14, 2015 11:23:37 GMT -5
Greetings to all. I had such enjoyment working on the last car that I decided to go ahead and start another. Something positive and productive to do with the occasional spare time. Nice that you can (almost need) to stop and start, so perfect for those little snatches of time. This car is based on a Geodies body I found on eBay a year or 2 ago. Once received, it was obviously going to need a lot to look anything like the actual car, so immediately went into the back of the drawer. My recent work on modifying the Merc W25 body got me thinking about it again. I'm using what here in the US is known as Bondo, a catalyzed autobody filler (perfect!). $10 worth should last a lifetime doing 1/32 scale cars. I'm modeling Guy Moll's 1934 Avus winning version of the Alfa Romeo P3 Aerodinamica #64. So... here's images of the real car in action, and then a couple of stages in the build starting with body before much mod. Although, some work had already been done to open up the cockpit, cut the top louvers back a bit, etc...


Just below, various stages... initial front end mods, including side fairings and overall shortening of front pan area. Added combing rise at front of cockpit, reshaped cockpit side openings, mods to rear fin, and what I thought was going to be the finished tail changes. Once I looked and compared to the actual car, it didn't look right... obviously needed stretching from the headrest to the tail of the car.
Sculpture on wheels!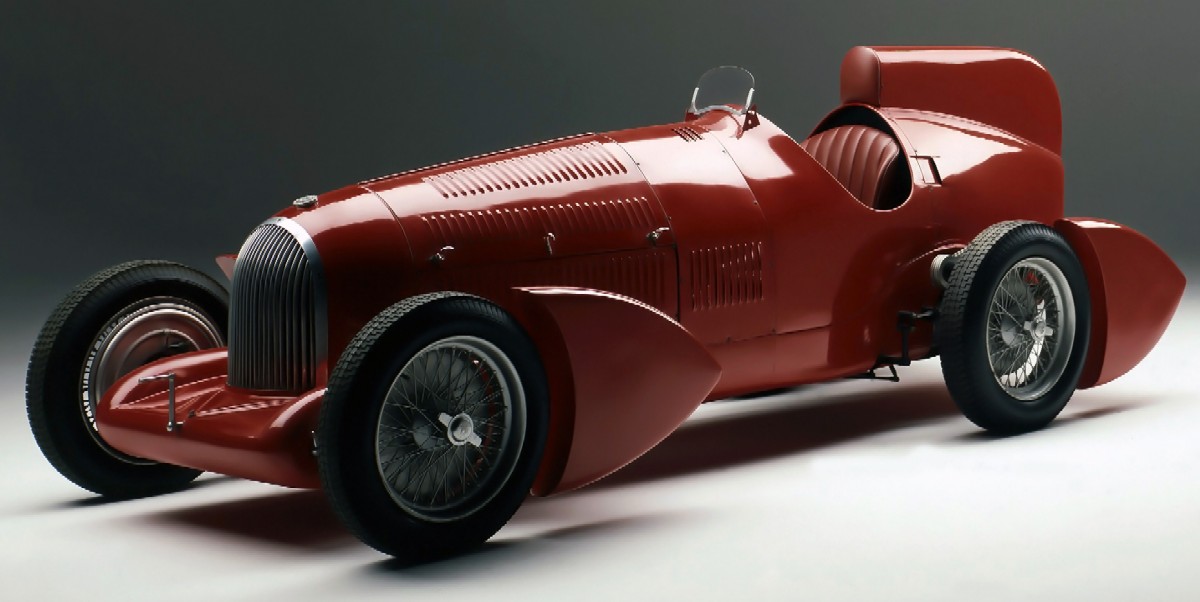 Below, "wings" and wheel fairings were added using built up wood strips and the resin fairings included with the body. A bit too small, but close enough to use. The body proportions didn't look right with the body still not high enough, so a strip of wood was worked in all away around the bottom perimeter under the wings. A touch more filler here and there to blend in the additional mods, a bit of sanding, primer, and finally a color coat. Running gear is all stock from PP, with mods to the front chassis using brass rod and a tube for the front axle. Nearly ready to start detailing!