Post by nuvolari on Sept 17, 2013 9:27:29 GMT -5
Hi,
It has been quite a while since I build something due to other things I had to do.
I've been thinking for quite a while now to start carving some bodies shells of my own, this will expand my freedom of choice a little bit wider.
So I put up a small list of models I want to realize coming years apart from the bodyshells I still have in stock.
So I bought some nice dry out Lime wood, that has a really nice dense grain, is quite hard but still soft enough to cut out and sand.
These are the first results of my cuttings.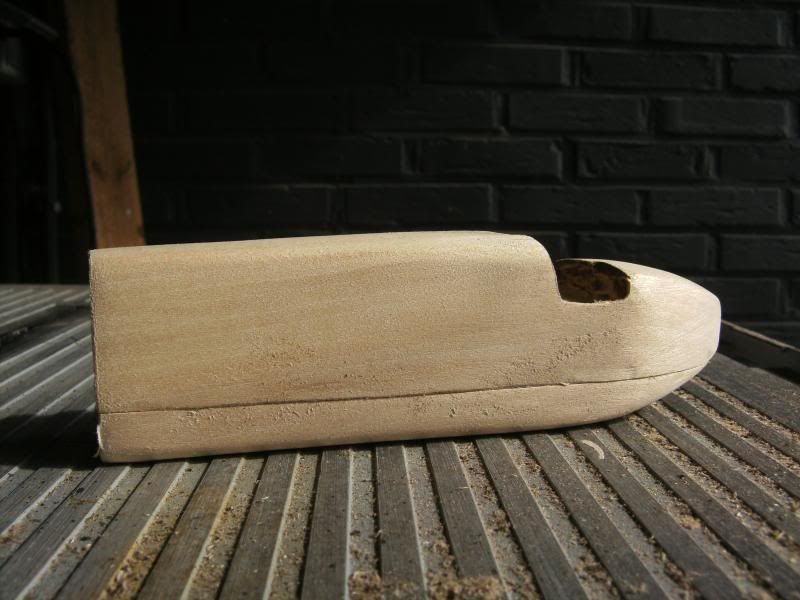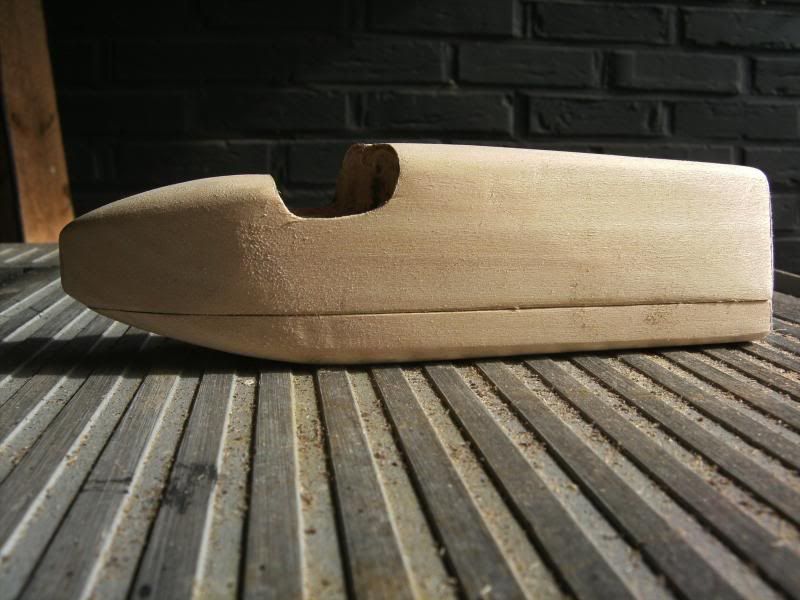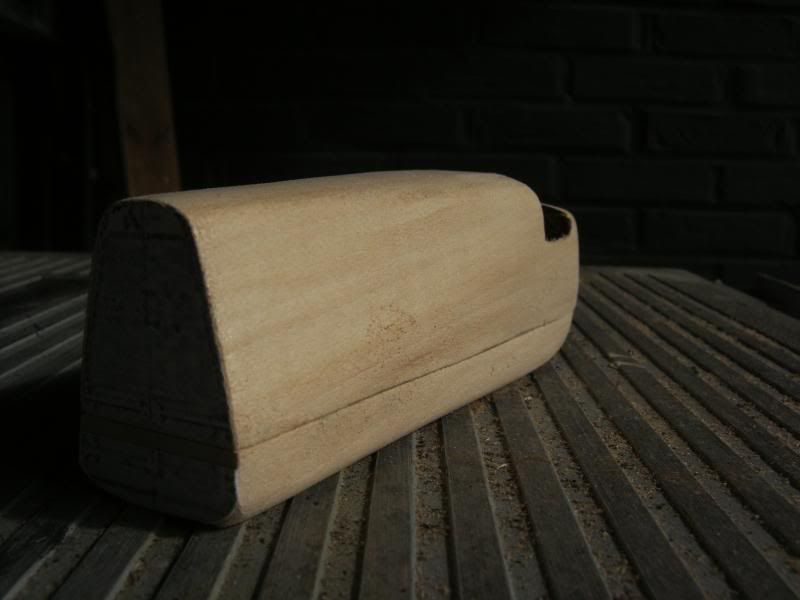 After a pleasing rough cut was made, I now covered the hole body with a very thin cloth, drained with an epoxy polyester resin.
This has the advantage to get a very hard outer shell that can be sanded very smooth. This was done today.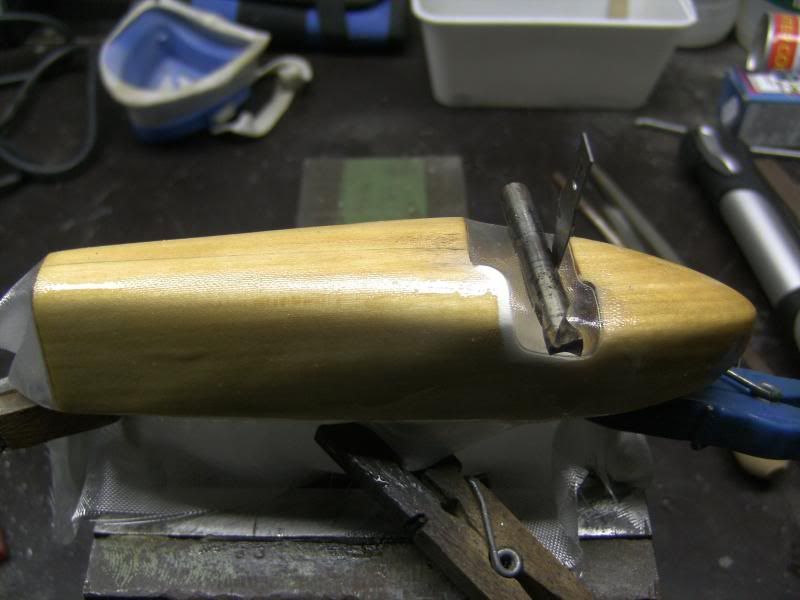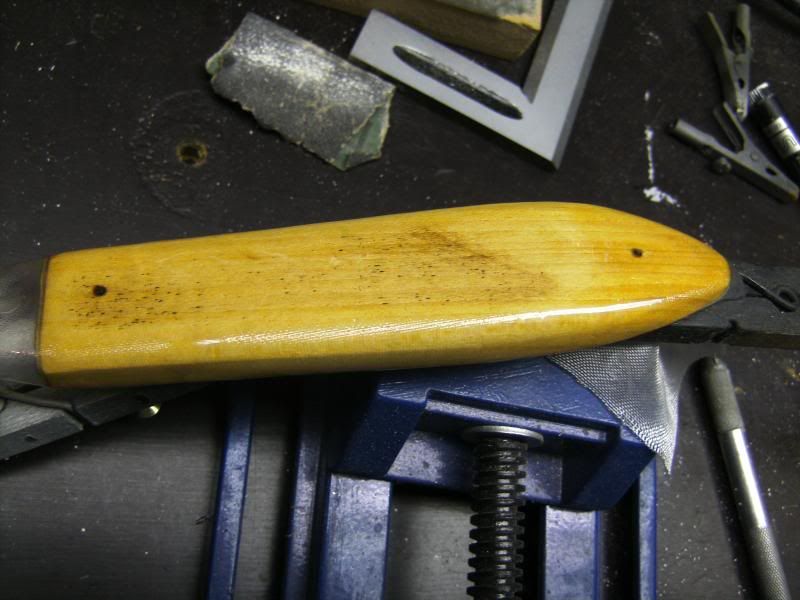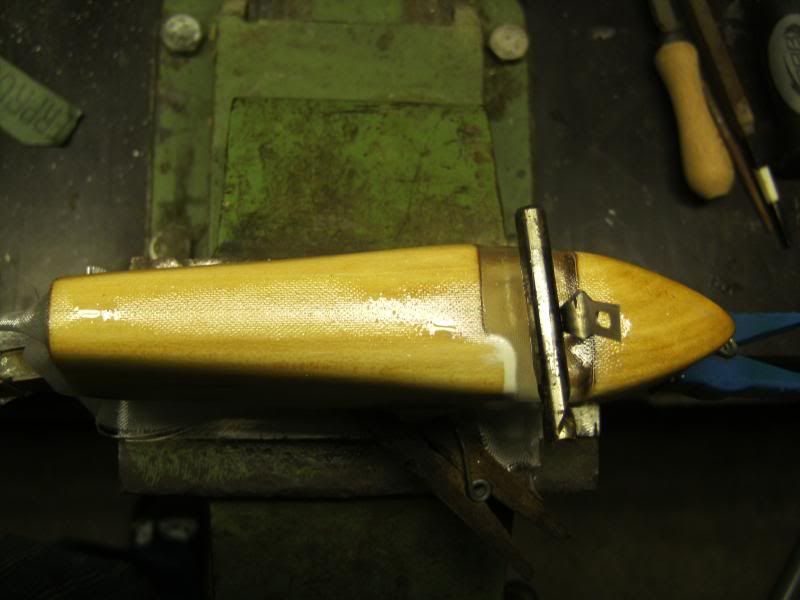 When the ployester has hardend, more details will be added like louvres, cutouts will be made where the chasis beams will fit in.
Also the radiator must be made. This I will do in brass to get more detail.
When all this is done, casts will be made, and copied into resin.
Now I had the idea, why not have a little bit of fun here on the forum and add a little competition to this build.
As you may have noticed I've put no identity to this model, nor its biggest achievement, who's driven it and where you still can see the real thing today.
So I had the idea that the person who guesses the identity of the car, it's biggest achievement, the identity of the person who had driven it on it's biggest achievement and where the home base is today, will win a copy of the resin casts I make when finnished, send to you.
The rules to enter are:
-you can only can guess once.
-all 4 questions must be correct.
-you must be a member of this forum
-the first one to put a correct answer on this treat (no pm's) will win.
Of course you are free to wait for more detailed entrances I make in progres, this will reveal of course more detail on the identity, but the longer you wait, the less you chance of winning you will have.
Peter Seager-Thomas can not enter, because he knows the answer already

sorry Peter
Perhaps you can bribe him, but I think the price will be high ;D
I hope you all will have fun with this and like the build.
Cheers,
Danny