Post by David Lawson on Aug 8, 2014 12:49:32 GMT -5
A lot of people on this forum will know ace model-maker George Turner for his range of superb resin slot car bodyshells.
George is currently preparing the ex-Pinewood Raceway 6-lane routed wooden track in a room adjacent to his workshop and is planning to have a club up and running later this year. The track is more or less complete and he is currently finishing some wiring, race control and power supply, George intends to have an open day towards the end of October when people will be able to come along and try the track out. In time there will be regular club nights as well as some open meetings and I think this superb track and the friendly atmosphere will make it a very popular venue.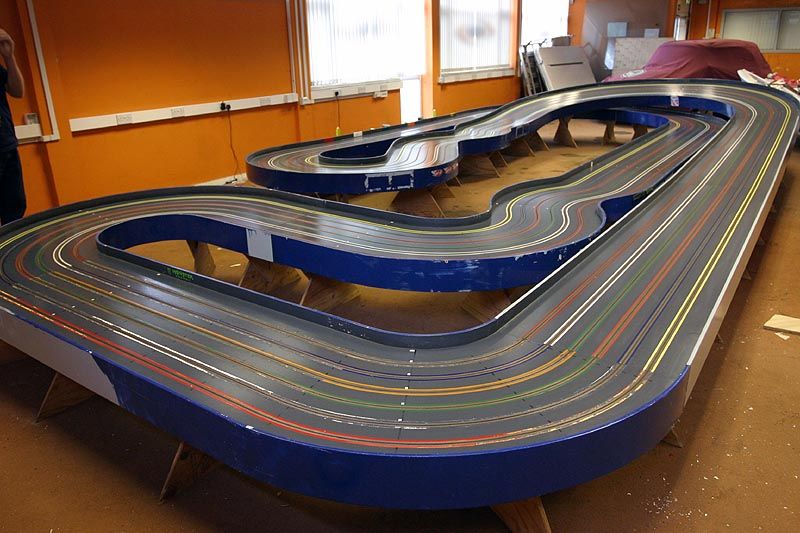 The track as it is today when I visited with Paul Elliott a fellow Southend Slot Racing Club member, to test a few cars and learn which way the corners go.
It is a great track with some very quick corners as well as some technical stuff and the lap has a lovely flow so we had great fun racing the cars for an hour or two.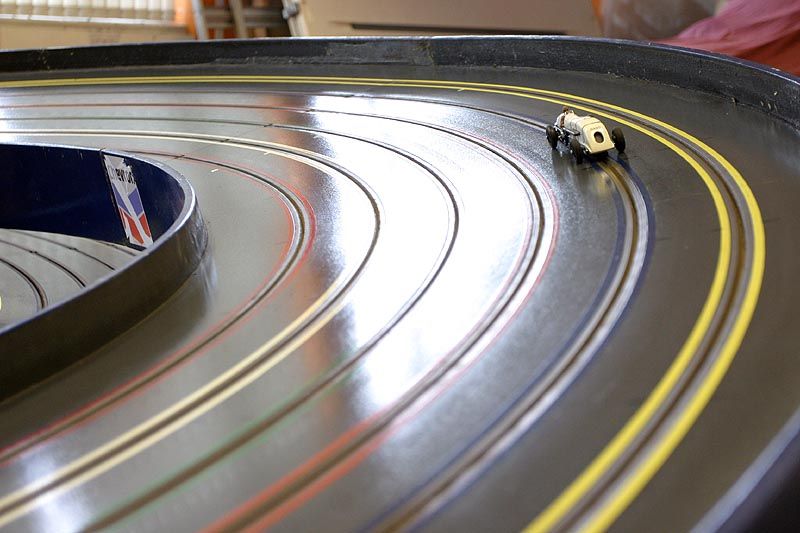 Here is my balsa bodied scratchbuilt BABS on the fast banked curve extremely appropriate for this Brooklands Outer Circuit aero-engine monster.
I was shaking the car down for an open race meeting at Wolverhampton later this year so didn't push too hard but this big slot car did a best lap of 11.112secs and it felt really at home on George's track.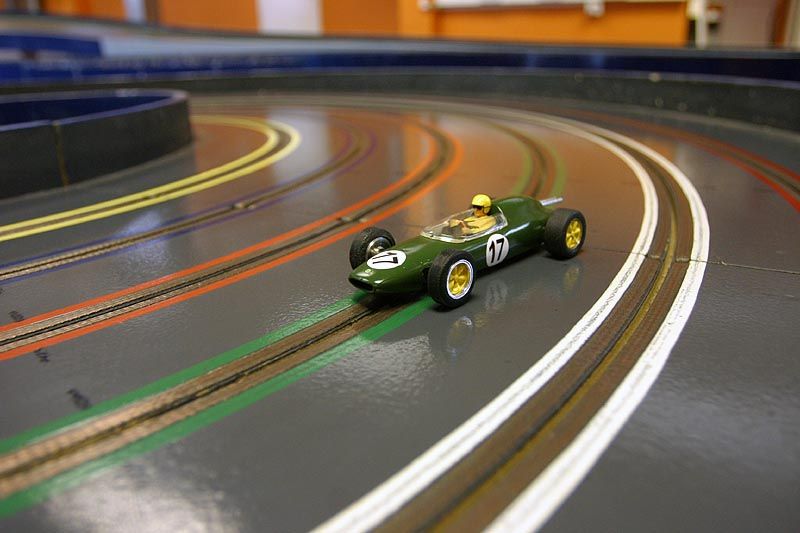 One of my Airfix-bodied Wolves Halftonners which unfortunately lost its pinion before I could set a time.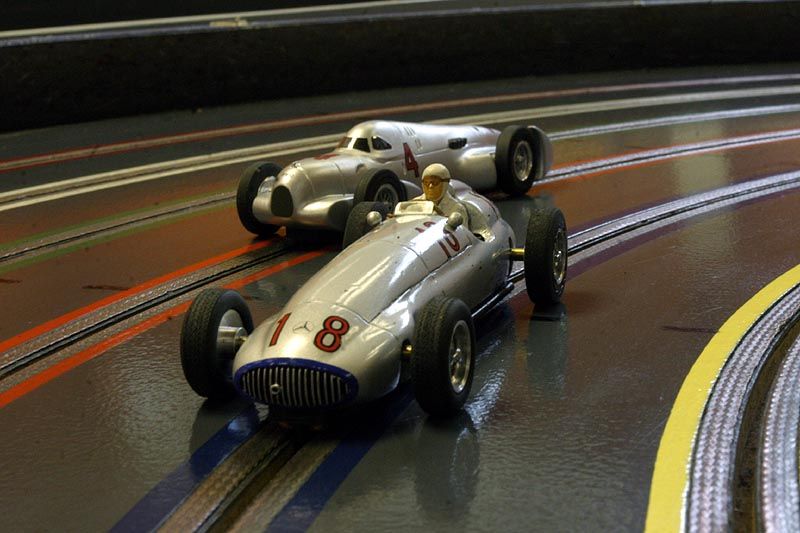 I took along a couple of my pre-war scratchbuilt Earlybirds cars. This Mercedes was pretty quick lapping with a best of 8.914secs
I also tried out my scratchbuilt Lotus 25 which turned a best of 9.084secs but would benefit from a change of motor.
Those were the cars of interest to this forum but as a comparison I tested a few Slot it sports cars, their best laps were Group C Porsche 956 8.355secs, Mazda Group C 8.203secs and Alfa Romeo T33 8.363secs.
Thank you to George for letting us try out the track and thank you for going to all the trouble and expense of setting up this facility.
David